With Women's Dive Day simply behind us, it's fascinating to take a look at the evolution of feminine participation in diving. Initially, divers have been almost 100% male, and it was like that for fairly some time. However, feminine engagement advanced from spectator to diver, and over time, shifted in order that at present, the proportion is nearly 37% feminine diver participation globally and rising for scuba diving.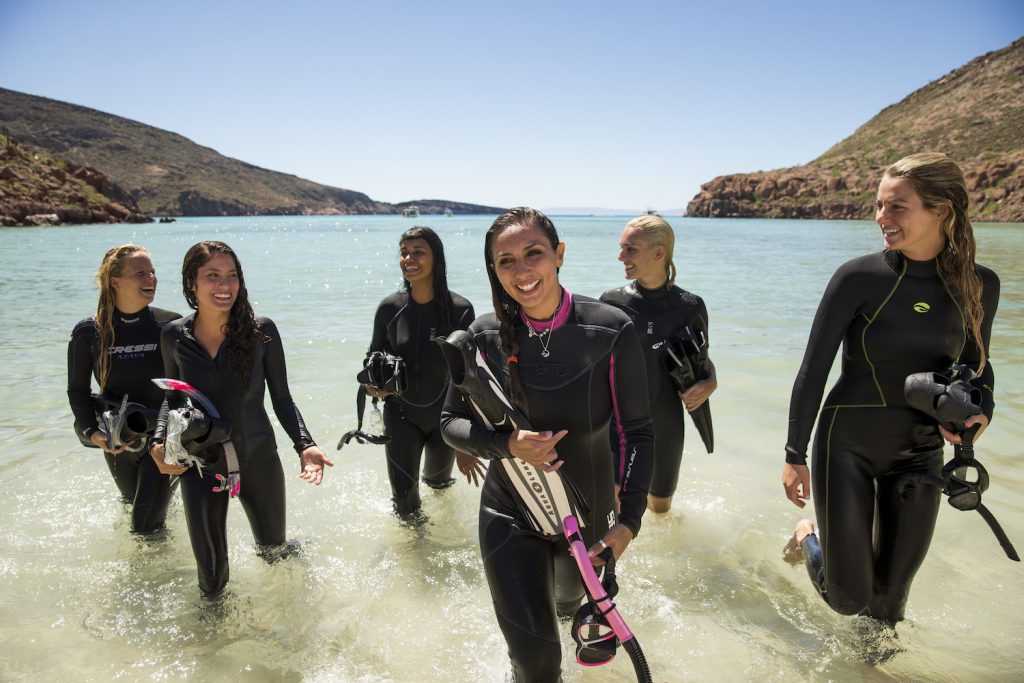 Provided that the worldwide human male to feminine ratio is roughly 50-50, with an rising recognition for human beings who're non-binary, there's no purpose to anticipate a unique ratio in sport diving participation – which means we've got  further work to do to be inclusive and accommodate variety as a group. Thankfully, diving is the most inclusive sport in existence and Ladies's Dive Day is an annual occasion that helps welcome underrepresented teams into the game and reminds us of simply how essential that is.
Participation by everybody is significant to our future, full cease. As you doubtless know, the PADI group is aggregating 1 billion PADI Torchbearers who love and care concerning the seas and witness, train, share, encourage, advocate and act on behalf of preserving them. And as I've pointed out, 1 billion isn't an arbitrary quantity – social sciences inform us the proportion of a inhabitants wanted to shift considering, and 1 billion is diving's contribution – about half what's wanted internationally. Reaching a billion is an enormous carry (however we're  on our means, because of you, me and others like us), so it solely is sensible to be reaching out and turning into extra inclusive of all individuals to realize our goal.
The ocean doesn't discriminate. What it provides, it provides equally –  the "Nice Equalizer." As the inspiration of Earth's ecosystem, the ocean provides life to all of us regardless of gender, age, ethnicity, race, tradition, religion or nationality. Once we dive, it transforms us and enriches our lives, no matter who we're or the place we got here from. Likewise, the ocean is just not picky about who witnesses, teaches, shares, evokes, advocates and acts on its behalf. The ocean welcomes and embraces everybody who needs to hunt journey and reserve it – shouldn't we?
Good diving,
Drew Richardson
PADI President & CEO PADI Worldwide